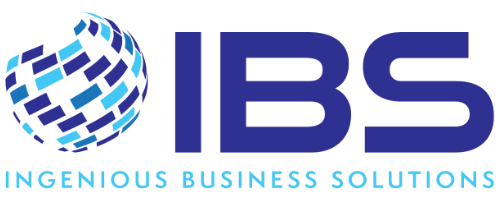 B2B Key Account Sales Representative
Who are we?
IBS Group is a fast-growing business technology company operating in the Dutch Caribbean, USA, Latin and Central America that is changing the face of business technology. We offer a wide range of the most innovative business technology products and solutions with the main focus on turnkey installations, factory warranty support, onsite service, technical support
Who are we looking for?
For our Aruba-based operation, IBS is looking for a highly skilled communicator to join our sales team. The sales executive plays a critical role that leverages both B2B sales expertise and business project management competencies within our organization.
The sales executive is responsible for driving IBS's mission, vision, and values in order to consistently deliver excellence in sales and service. The ideal candidate already has a track record of success in B2B technology sales, a large network of potential business customers, possesses a wide understanding of IT and business technology, gets things done, is very ambitious and result-driven, is an exceedingly good communicator, and relationship keeper, works tightly organized, is able to work cross-functionally, can work independently, is service driven, and eager to keep learning and definitely doesn't have a 9-5 mentality. Most of all ready to work in a dynamic hi-paced fast-growing technology environment where he or she can control their own destiny.
The Job
Principal responsibility and duties
Responsible for generating new business sales revenue from new and existing customers
Constantly generate new leads by cold calling, customer visits, emails, etc.
Achieve sales quotas for allocated accounts territory on a quarterly and annual basis
Developing sales strategies in the allocated territory with a target prospect list, and sales action plans
Utilizing internal account development resources to extend and develop relationships in your assigned territory
Taking a consultative approach to understanding the customer's existing infrastructure and future technology goals
Prospect qualification and the development of new sales opportunities and ongoing revenue streams
Arranging and conducting initial product demonstrations and presentations
Sales process management and opportunity closure
Ongoing account management to ensure customer satisfaction and drive additional revenue streams
Manage pre-and post-sales process to a full extent, including delegating other department members where necessary
Ensure that the company's product and services can deliver on the customer's requirements
Work closely with the technical team and customers to understand and capture requirements
Managing multiple projects both locally and internationally
Plan, manage, and execute project tasks and subtasks
Other projects and responsibilities may be added at the company's discretion.
Requirements
Bachelor's degree or equivalent work experience level
Track record in B2B sales, IT Services Sales, Software Sales, or Document Solution Sales preferred
Experience in outbound new business sales
Driver's license and own transportation
English and Papiamento fluently spoken and written
Must be able to travel for work

What We Offer:
Base Salary & Sales commission
Bonus (based on performance)
Business travel allowance
Car allowance and more…..
This is a GREAT opportunity for someone who is financially motivated and looking to take control of their future success. All candidates applying for this position must be authorized to work in Aruba
**ONLY CANDIDATES WHO CAN DEMONSTRATE B2B SALES EXPERIENCE WILL BE ELIGIBLE FOR THIS POSITION**